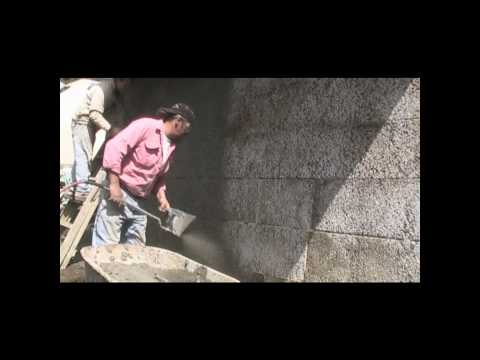 Wayne Previti of East-West Concrete uses the sprayer to finish ICF and Concrete block walls. He has also use the sprayer in thin shell structures for ferrocement.
The process he uses for a sand for a sponge sand finish is 3 steps:
Spray the stucco
Trowel it to a smooth with as little troweling as possible.
Rub the surface as it is setting up with a lightly moistened sponge.
*Note the way he pulses the trigger on/off so that he can spray a 1/8 inch average final coating. Wayne reports that when using the sprayer he and one employee get as much work done as they used to do with 3-4 people.
Please call us if we can help with any questions on your project.
[do action="johnsonbox" /]