Thin shell concrete formwork is just one uses Mike has found for the stucco sprayer. He also uses the sprayer for vertical carved concrete and spraying pre-mixed GFRC. His creations have been inside and on the cover of Concrete Decor magazine and also achieved first place awards for national counter top competitions. Mike has accepted commissions around the world and has a great portfolio that is worth seeing. It is impressive.
Mike describes his Stucco Sprayer as a "mini-shotcrete pump without the delivery lines." He uses it as an extra tool on large jobs to back up line-pump operation.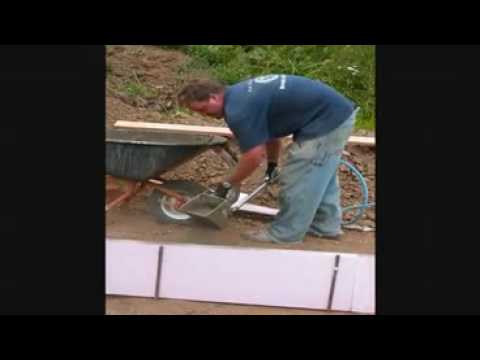 In this video he is spraying a standard sand / cement mix with a little water reducer to make a thin shell concrete form for an insulated slab. With low velocity shotcrete from the stucco sprayer he is able to quickly make inexpensive forms without having to strip and store form boards.
[do action="johnsonbox" /]
Back to the Thin Shell Construction page.